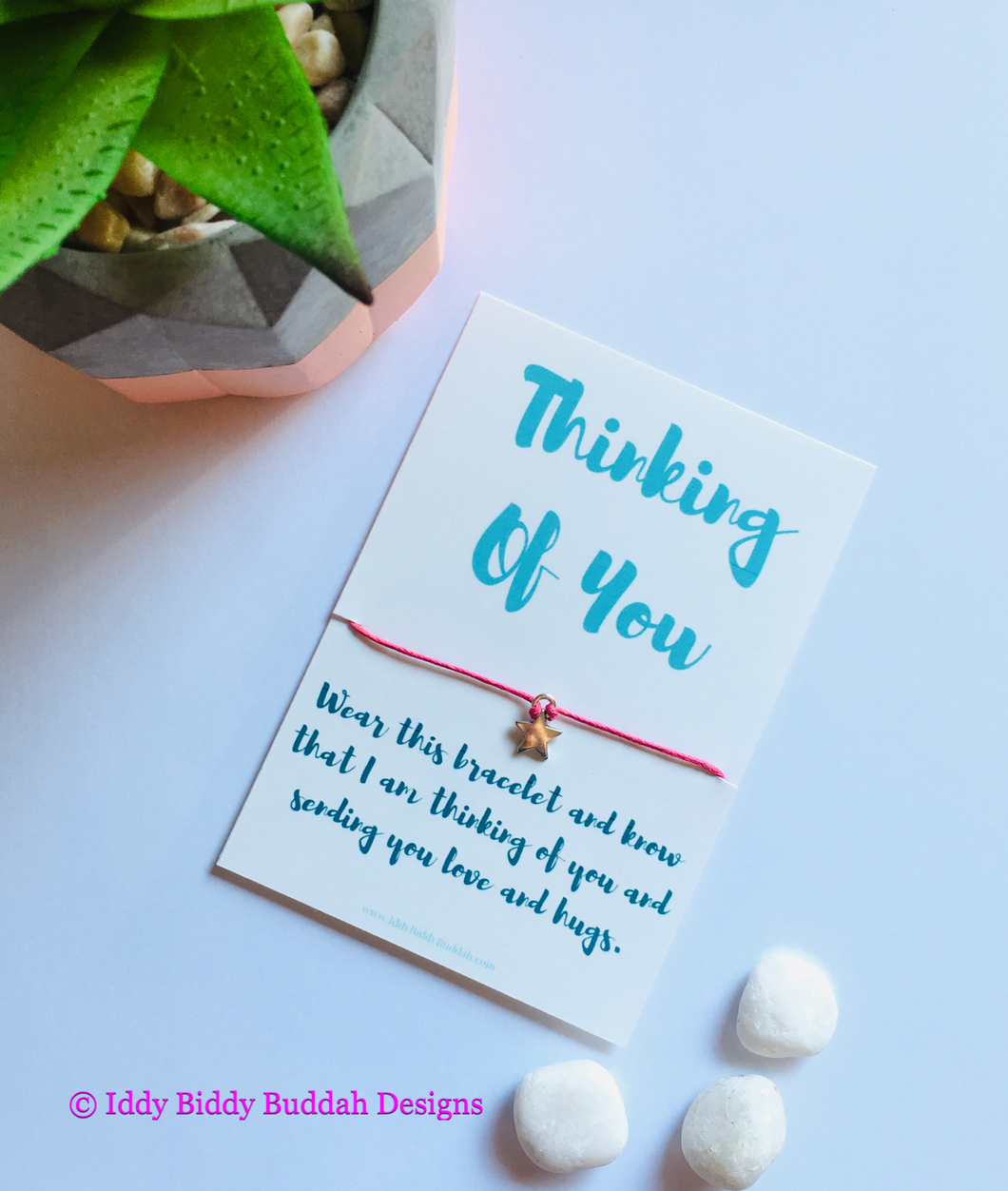 Thinking of You Bracelet
Regular price $6.00 $7.00 Sale
☆ THINKING OF YOU ☆
These lovely handmade wish bracelets come with a Thinking of You backing card that reads:
"Wear this bracelet and know that I am thinking of you and sending you love and hugs."
These pretty bracelets are ideal sympathy gifts for someone who is going through a time of grief, loss or emotional stress.

** Please note ** The bracelet is a wish string bracelet and does not have a closure - you simply wrap it around your wrist and tie the cotton in a knot.

Gift Wrapping 
We offer an optional gift wrapping and note card service so these can be sent directly to the recipient.