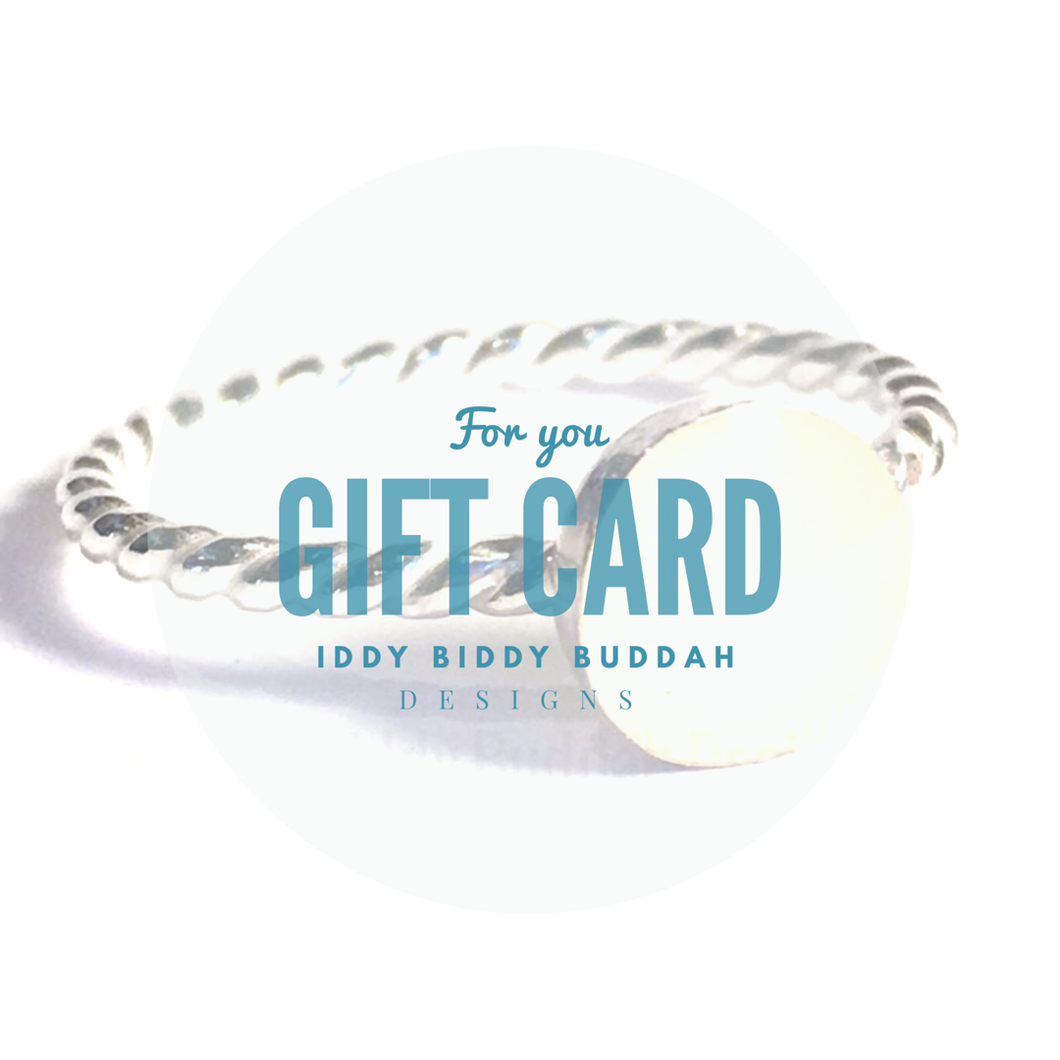 Gift Voucher
Regular price $10.00 $10.00 Sale
Gift Cards
Are you looking for a special DNA keepsake gift but not sure what the recipient wants? With an Iddy Biddy Buddah gift card the recipient can choose exactly what they want made.
Ideal gifts for weddings, new parents or bereaved loved ones.
Our e-gift cards are delivered by email ready for you to forward to the recipient or print at home. When you place your order you will receive an email with the printable gift card attached and instructions of how to redeem the gift card on our website. 
Available in $10 denominations.