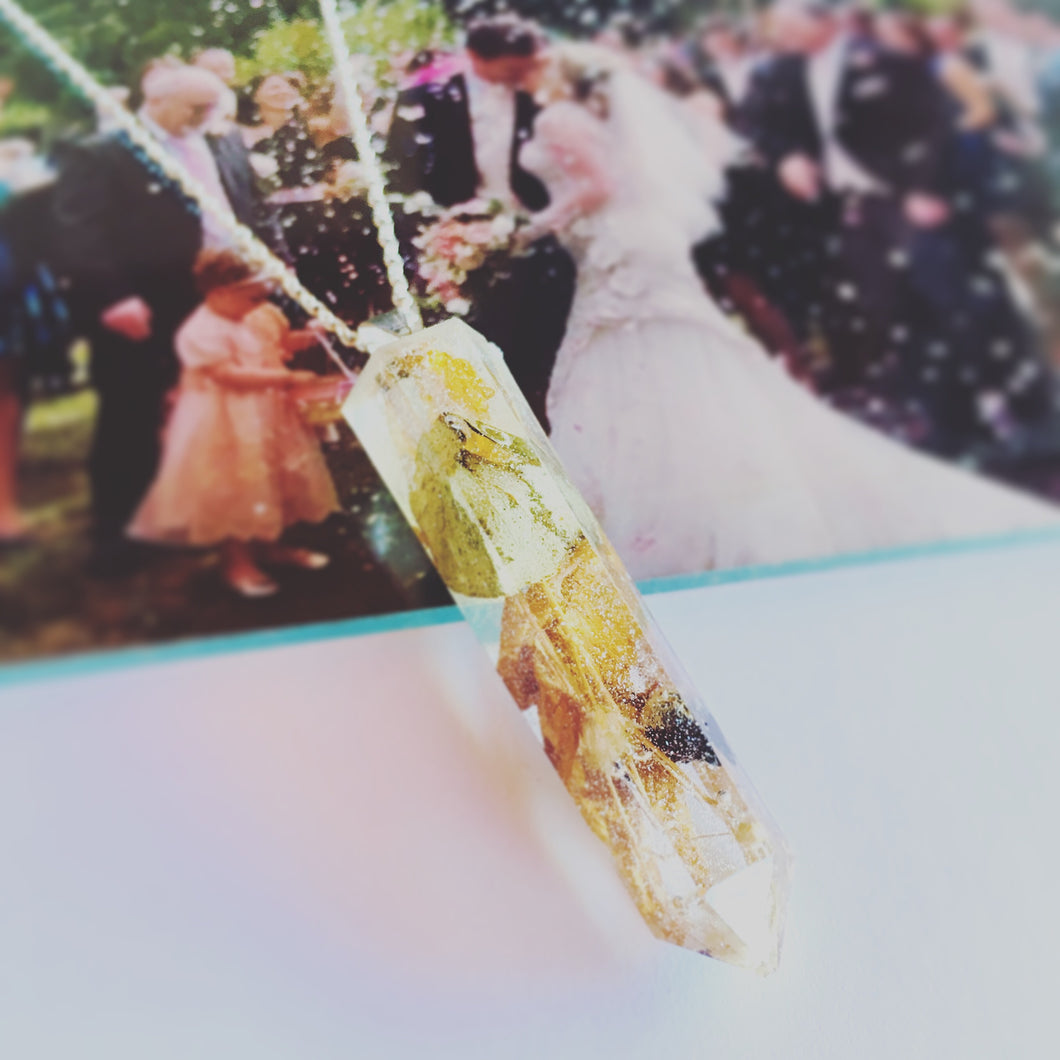 Crystal Wedding Keepsake Pendant
Regular price $60.00 $69.00 Sale
These pretty pendants look stunning when they catch the light and can really show off your beautiful bridal blooms or pieces of wedding gown fabric. 
You may wish to add a little shimmer, glitter or fleck to compliment your wedding inclusions, please refer to our option charts for colour choices.
When you place an order we will email instructions for preparing your flowers or fabric and how to send them to us. 
These crystal style pendants can also be made with various DNA elements. Some other popular inclusions are:
locks of hair
fragments of clothing/ fabric
cremation ashes
pet fur
pet ashes
breastmilk
placenta
umbilical cord
sand
We can work with practically any element that holds sentimental value.
These pendants can either have a wire wrapped finish, silver plated bail or a leather cord necklace.
Dimensions: approx 40mm x 14mm x 12mm
Currency Switcher - All prices are shown in New Zealand Dollars by default. Please select your local currency from the drop down menu in the top right hand corner.
How to order
1) Decide what DNA elements and shimmers, glitters or flecks you would like to include in each keepsake piece. Please check our option charts here.
2) Place your order through our checkout. Please include your colour choices and any design details to "Add a note to your order".
3) You will receive an email with full instructions of how to post your precious elements to us.
4) We will let you know when your elements arrive with us.
5) Your keepsakes will be completed approximately 8 weeks from the date we received your elements.