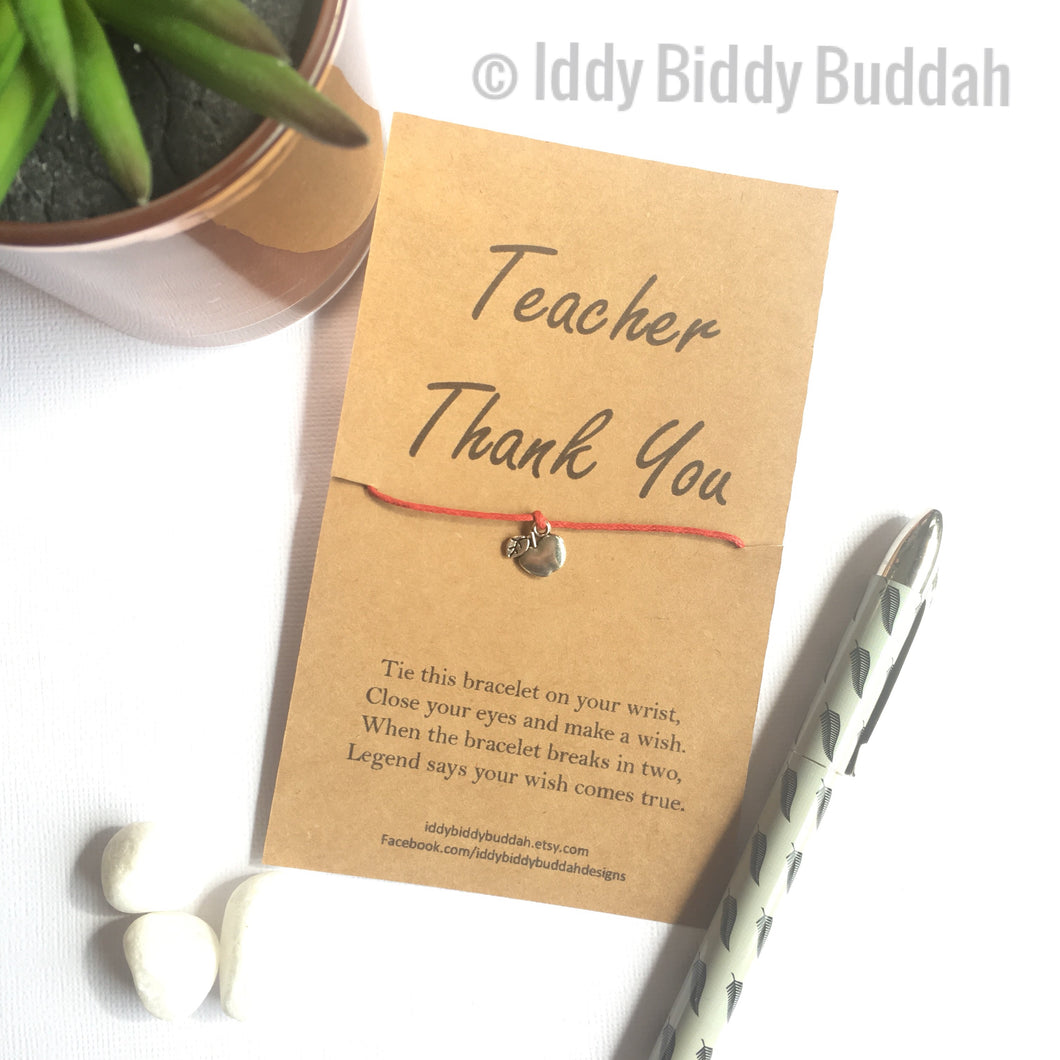 Thank You Teacher Wish Bracelet (Silver tone charm)
Regular price $6.00 $7.00 Sale
These make perfect end of year thank you gifts for your lovely teachers.
The verse on this card reads
"Tie this bracelet on your wrist, close your eyes and make a wish. When the bracelet breaks in two, legend says your wish comes true."
The bracelet consists of red waxed jewellery cord, 30cm in length, with a cute little Apple charm, approximately 1cm x 1cm. Each bracelet can be tied to fit any size wrist and any excess can simply be trimmed.
Give your teacher a smile at the end of the year with this pretty wish bracelet.
These are all made to order, current turn around time is 5 working days.