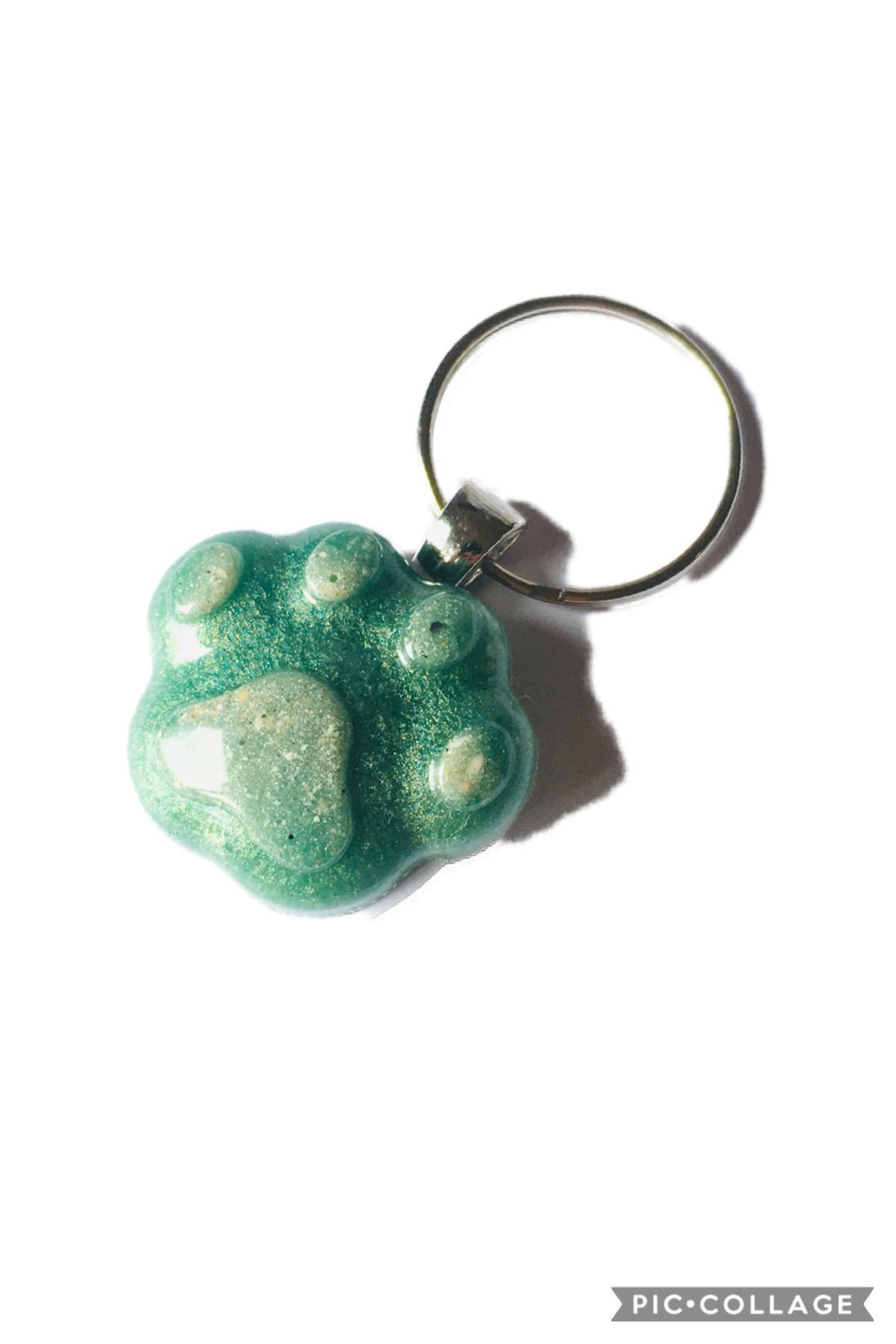 Pet Memorial Paw Shaped Key Ring
Regular price $55.00 $63.00 Sale
These paw shaped key rings are perfect pet memorial keepsakes, you may choose to use fur, ashes, sand from a favourite beach, fabric from their blanket or any other element you desire.
Each key ring is customised with your choice of shimmers, flecks, glitters or resin tints.
We are often asked to colour match the pet's eye colour to serve as the base for the DNA elements.