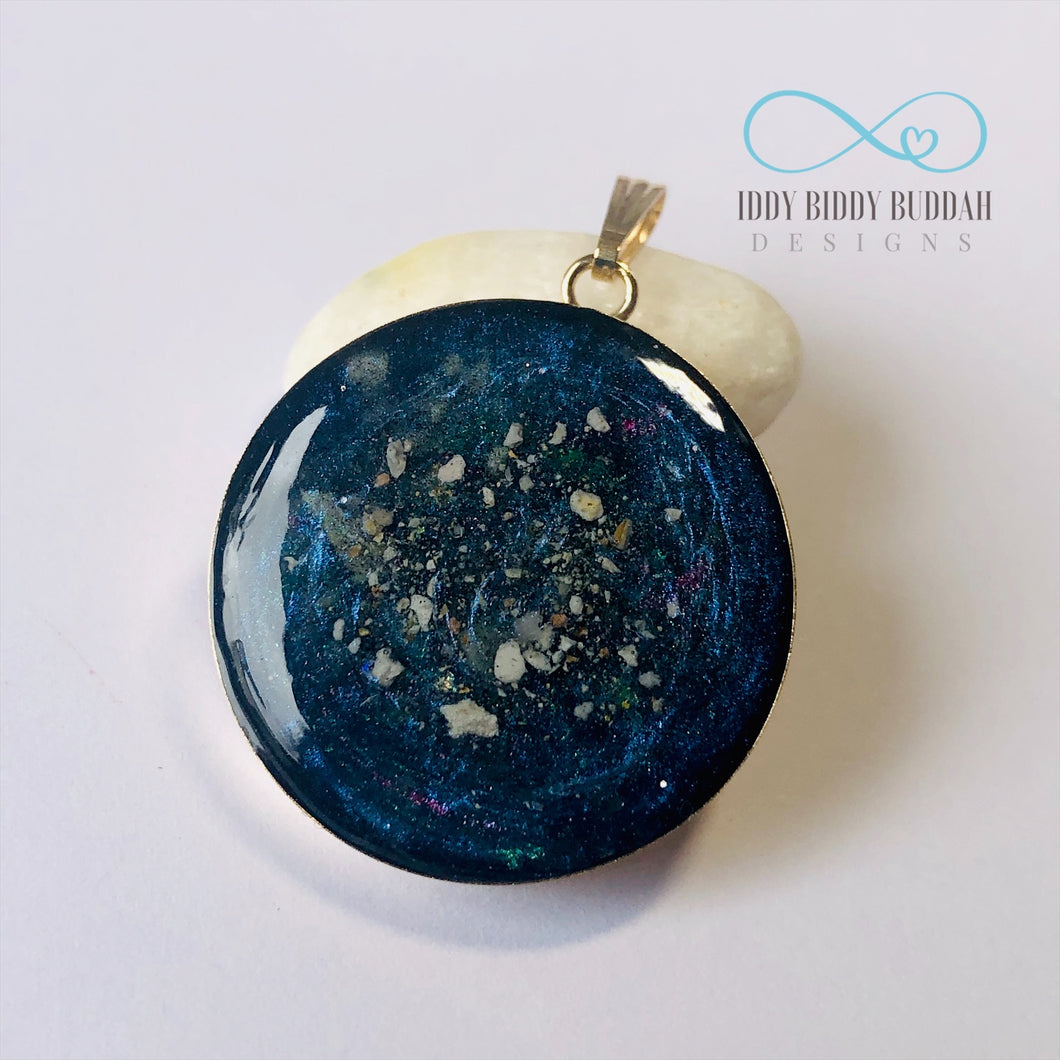 Harbord 14k Gold Filled Pendant
Regular price $150.00 $173.00 Sale
Always hold your loved one next to your heart with this striking memorial pendant.
We respectfully cast your loved one's ashes into high grade jewellery resin and your choice of colourants.
Item Details
Material: 14k gold filled and jewellery grade resin. 
Colours available: resin avaible in any colour. Please refer to our option charts for shimmer, glitter and fleck options.
Size: 25mm diameter
Customisation available: yes
Current Turn Around Time: 8-10 weeks from receiving your DNA samples.
How to order
1) Decide what DNA elements and shimmers, glitters or flecks you would like to include in each keepsake piece. 
2) Place your order through our checkout. Please leave details of your elements and colour choices in "add note to your order". 
3) We will email you with full instructions of how to post your precious elements to us.
4) We will let you know when we receive your elements.
5) Your precious keepsake will be created 8-10 weeks after receiving your elements.