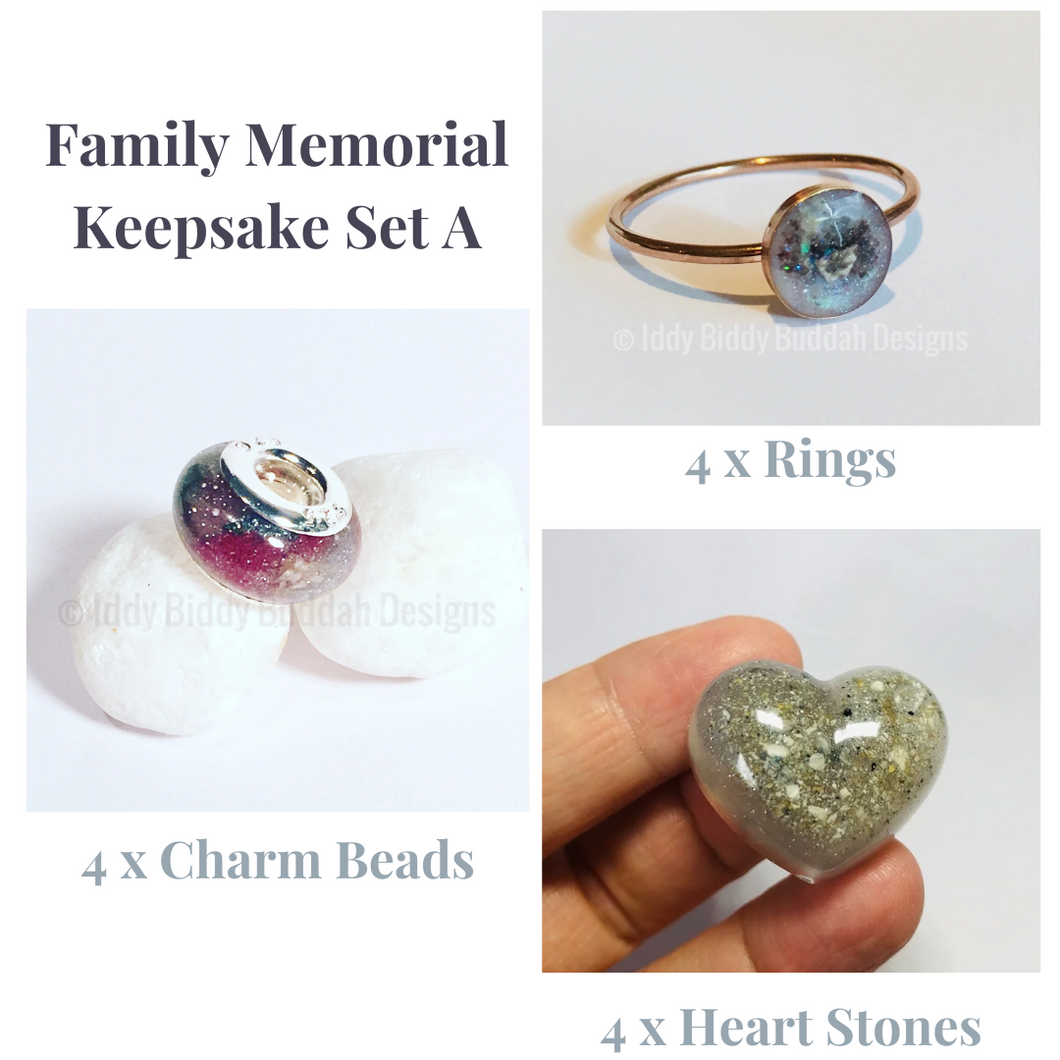 Family Memorial Keepsake Set A
Regular price $700.00 Sale
A special set of memorial keepsakes for your family to share. Save up to $196 by ordering as a family.
Set A includes: 

4 x charm beads (silver or gold tone cores)
4 x Rings (Farlow, Delvino or Altheon styles)
4 x Small Heart Stones
Each keepsake can have its own colour scheme, but they must all contain the same element (i.e. ashes, hair or flowers).

How to order
1) Decide what DNA elements, shimmers, glitters or flecks you would like to include in each keepsake piece. Please check our option charts here.
2) Place your order through our checkout. Please include details of your DNA elements, charm shapes, ring sizes, colour choices and any other design details to "Add a note to your order".
3) You will receive an email with full instructions of how to post your precious elements to us.
4) We will let you know when your elements arrive with us.
5) Your keepsakes will be completed approximately 6-8 weeks from the date we received your elements.